E-Qube provides control for standard Senergy motors utilizing the ECO mode performance profile .  Speed, acceleration & deceleration are adjustable using combinations of DIP switches on the module.
Motors may be run clockwise (CW) or counter Clockwise (CCW) using digital inputs to the controller terminals.  A motor/module error output is available for connection to user controls.
At its core, the E-Qube module utilizes the same motor commutation and overload protection algorithms that are used in our advanced and network based controllers.  
• Economical drive card
• FWD/REV/ERR I/O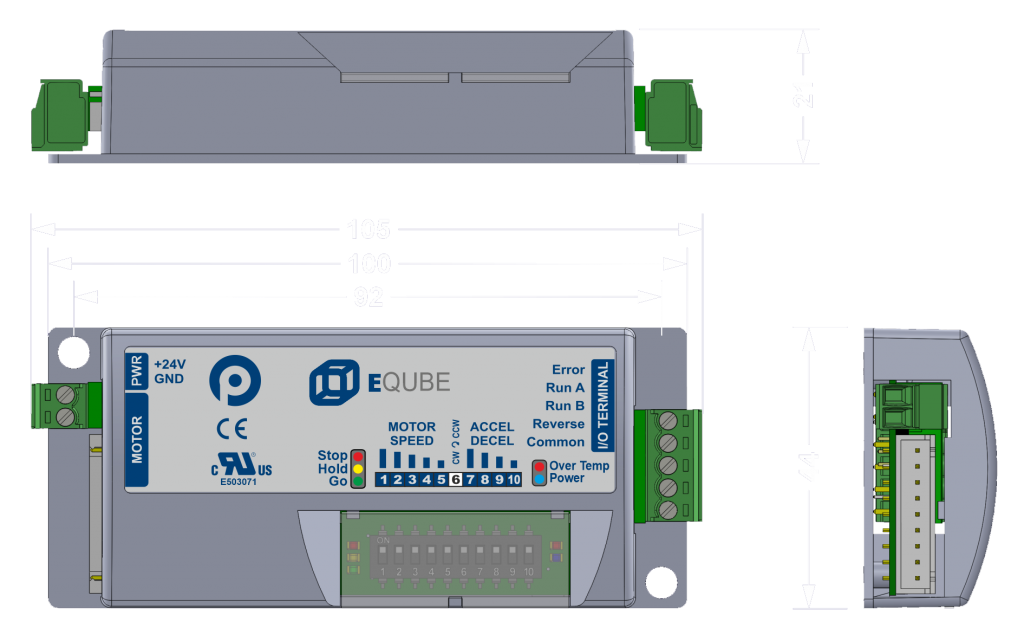 CE Certified, RoHS Compliant, IP20 Environment
UL recognized (UL 61800-5-1)
Options for PNP or NPN control inputs
DIP Switch Setting for 32 available speeds
DIP Switch Setting for 16 available Accel / Decel rates
2 Digital Run signals to provide 3 speed options plus Input for Reverse
LED Indicators for Power, Run, Reverse and Error
PI regulated Speed Control
ECO Performance Mode